UnmadeOS helps brands connect demand directly to products and production. Unlock the following:
increased addressable market through lower MOQs.
increased conversion through true-to-life visualisation.
increased competitiveness through reduced time-to-order and time-to-delivery
reduced production errors
reduced time & resources spent on customer mockups
zero sampling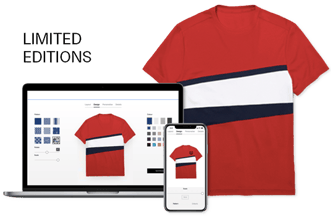 UnmadeOS enables fashion and sportswear brands to unlock market opportunity and transform product development, product design & manufacturing.